Now you can find us at Södra Stillerydsvägen 116, in the same building as the Port of Karlshamn.
Welcome to visit us!
It's not every day you can see two 21.000 tonners at the same time at the AAK terminal in Karlshamn, both loaded with vegetable oil from Malaysia. And Becoship was of course appointed as agent for both vessels!
With increasing volumes over the port of Karlshamn, we have decided to strengthen our team. Our new colleague Niklas Nilsson, who has experience from forwarding, customs declarations and stevedoring, will mainly work on the timber forwarding side.
The timber shipments into the US are growing. Beginning July 53.000 cubic metres of sawn timber were loaded in Karlshamn before the almost 200 metres long ship continued its voyage over the Atlantic.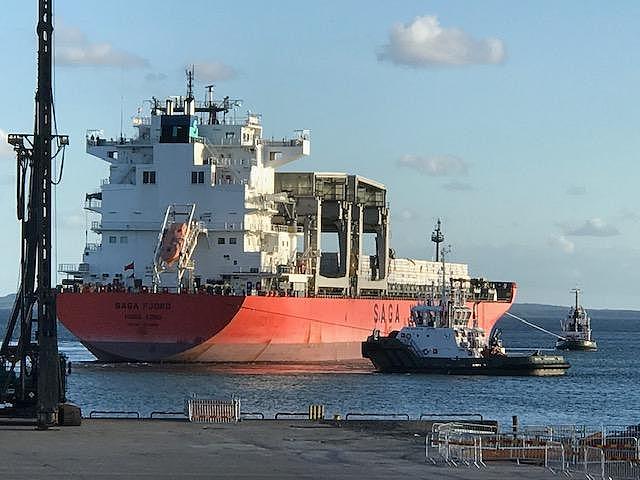 It is with great sadness we have received the news that a, for many pleasant and educational years, close friend and good colleague has passed away after a short illness.
Burial will be with only family gathered.
During 11 days the vessel "Santa Johanna" has called the Port of Karlshamn. Becoship has acted as the agent for the ship and taken care of the vessel during it's stay in port.
The vessel discharged 34.138 mtons eucalyptus chips from Urugay, equal to approximately 110.000 cubic metres. The pile with chips has grown every day even though 7-9 trucks has been driving back and forth to Nymölla, and when the vessel was discharged the pile occupied about 10.000 square metres on the quay before the final cargo was loaded four days later for the transport to Stora Enso in Nymölla.
Today we welcome Jonas Karlsson who on August the 22nd starts to work with oss at Becoship.
Contact details for Jonas:
Switchboard: +46 454-190 80
Direct: +46 454-190 81
Mobile phone: +46 708-13 02 24
jonas.karlsson@becoship.se